If you're looking to take your blog photos to the next level, you've come to the right place. We're going to be breaking down what exactly Photo Vibrance is, our personal experience with it and where you yourself can get in on the experience.
With an existing 'excellent' rating together with over 100x five star reviews on Trustpilot, we were incredibly excited to be able to take part in this highly rated experience of creating moving imagery for our blog.
What is Photo Vibrance?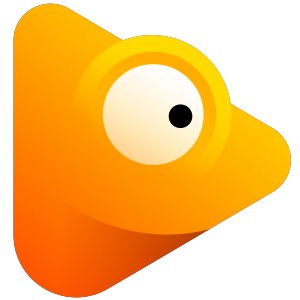 With Photo Vibrance, users are able to transform their 2D, static images into moving motion pictures sure to catch anyone's attention.
In addition to being incredibly pleasing to look at, these types of images are great for driving traffic towards your media pages. And to no surprise, that's exactly what happened for us!
As I'm sure you know, clicks, attention and traffic is everything when it comes to online sites. When you are able to grab the attention of your viewers, you increase the amount of traction your page receives.
At photovibrance.io, you can find comparison images that contrast static pictures and moving pictures – the difference is undeniable. My attention was immediately drawn towards the moving image. Which one works best for you? With this in mind, we knew the potential that moving images could have on our traffic levels.
Take a look at one of the examples below, which one is the eye-catcher?
Aside from using Photo Vibrance for your blog posts, moving images are also great for advertising as well for posting on social media. Together with the animate effect, we loved the capability to add particles, parallax effect, overlays and replace the sky for that added wow factor.
Because we operate on a number of different social platforms, it can sometimes become difficult to find images of the correct size and resolution. However, there is an added feature of resizing the animated images to any resolution or size via custom dimensions.
Key Features
Photovibrance Examples
Below are some examples of what you can create with Photo Vibrance. Mind Blowing isn't it?
How does Photo Vibrance work?
In this section of our Photo Vibrance review we're gonna walk you through step by step just how exactly Photo Vibrance works. The image below has been done by us, using an image from Pexels. As soon as you've downloaded and installed the software for MacOS & Windows you're ready to go. Each time you open the app you have to choose between creating a Magic Motion image or a 3D Parallax image. Depending on what you have selected, you'll get a different set of tools to work with.
In this case we have selected the 3D Parallax functionality, because we'd love to create a 3D Parallax image ourselves!
Step 1: Pick an Image to Animate
First you'll need to pick an image. Here, you'll be given the option to upload your own image from your desktop or select one from the Photo Vibrance library. The Photo Vibrance library is integrated with Pixabay and Pexels, meaning you'll be granted access to millions of copyright free, high quality images. You can also use your own photographs or illustrations or turn to Adobe Stock, Shutterstock or other stock suppliers for additional images.
Step 2: Select the parts to animate
Next, you'll need to select the parts of your image that you'd like to animate and the parts you'd prefer to remain static. Select the parts you'd like to remain static by using the 'anchors' tool.
Step 3: Preview the image
Once you've selected your preferred areas of movement, you can now preview the image in motion. If there is something you don't like, now is your time to make those changes. You can add additional images, effects, shapes, overlays, particle or fog effects, as well as change the speed of the animation to go slower or faster.
Step 4: Export the image as MP4 or GIF
Now that you're happy with your image and have finalized all your edits, save your image to your desktop as either a .MP4 or GIF file. You can then use these images on any platform of your choice. Depending on which website or social media platform you're using, you can also crop your image to fit the specified image specs of your particular platform of choice.
Here's the result of the 3D parallax image we've created, what do you think?
The video below shows you step by step how to create a 3D Parallax animation:
Photo Vibrance pricing
Currently the pricing of Photo Vibrance is very attractive, because they are offering a lifetime deal instead of an annual payment. If you're going to use the software for personal use only, to spice up your Instagram images for example then you only have to pay $39 once. You'll get lifetime access and you can create unlimited images.
The commercial licence is only $49 and allows you to use your creations for commercial purposes! Another benefit is that you can install it on 2 devices.
Reviews
Here we've put together some reviews and testimonials regarding Photo Vibrance – all of which seemed to align with our great experience. Whether you're a beginner or an experienced computer user, Photo Vibrance is incredibly simple and user friendly. It is also conveniently available for both MacOS and Windows.
We looked a little deeper to see how others have been feeling about Photo Vibrance. For all reviews, make sure to check out Trustpilot. We highlighted a few of the reviews below.
One of the better SaaS on the market. Quality product, support and community. Well worth the investment.
★★★★★
The software is easy to use and quite affordable. I love the new camera effects! Just what I needed!!!
★★★★★
Great software, Great service, Affordable price. I recommend this software to all the contents creators. You can easily make cinematic photos that you can use for your social media.
★★★★★
Alternatives to Photo Vibrance
Buy another package
One of the most known alternatives is Volumax 6 (check our review). You will need Adobe After Effects to use the software, while Photo Vibrance works stand-alone.
Photomotion is a strong contender to VoluMax 6. Like VoluMax you will need Adobe After Effects to use the software. Photomotion comes with six products in one: Portrait, Glacier, Mirage, Horizon, Depth and Parallax. It also comes with a one-click 3D particles system, seamless loops, easy to use interface, training, live chat and more. Check out the video below to see Photomotion in action. It has over 700+ reviews and has an excellent overall rating of 4.8/5.
Hire someone to create a 2d to 3d image
If you only have a few photo's and don't want to have all the hassle into turning a 2d image to 3d yourself, then you can hire someone to do just that for you. We would recommend Fiverr for that. It's affordable and there are some good rated services available.
Final Thoughts
In sum, we highly recommend looking into using Photo Vibrance to add that special touch to your website or social media. No matter your preference, Photo Vibrance will undoubtedly take your images to the next level, setting them apart from the rest! It is super easy to use and you don't need any additional programs to be able to use it.
With numerus 5 star ratings, and the vote of approval from us, why not check out Photo Vibrance and begin transforming the way you view photos!