Make other people grow
We are looking for enthusiastic instructors to join the Xquissive Academy, a new (free) platform for creatives to buy and sell courses from creatives for creatives.
If you are a course creator or if you create tutorials, sign up and sell them on our marketplace!
We grant you access to the tools you need to teach about your favorite subject.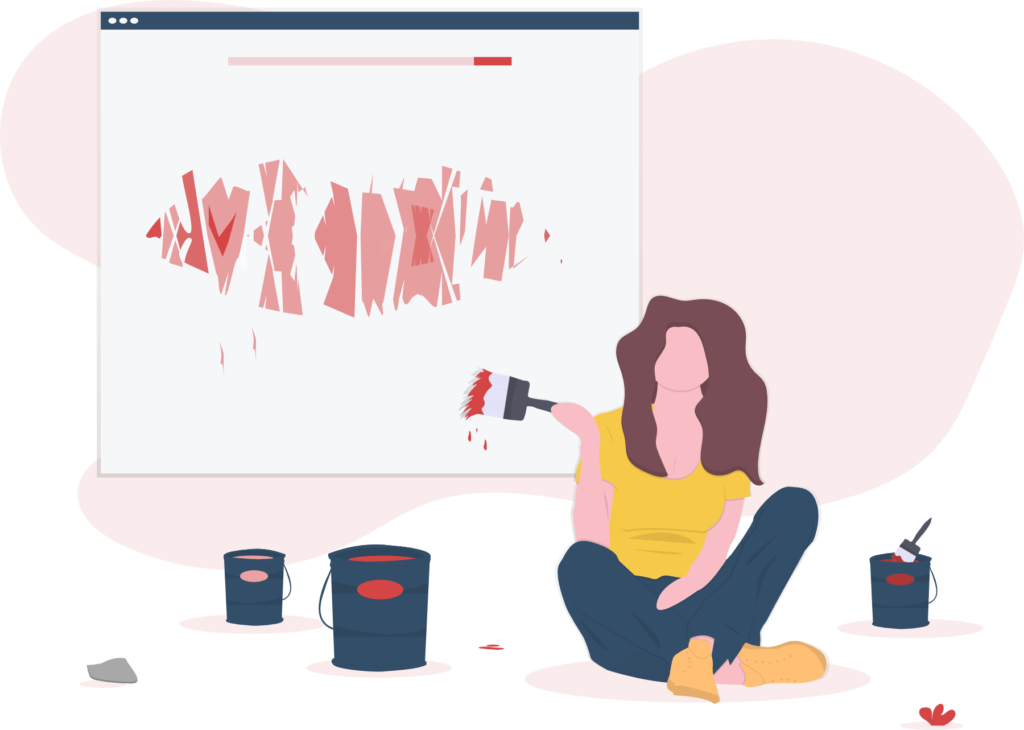 Our online learning platform is created for enthusiastic course and tutorial creators that love to inspire other creatives. We are on a mission to share our expertise as active creatives to other creatives that want to learn new skills. What's more beautiful than to see someone else developing his or her talents and get better with your guidance?
Share your passion and skills, either with advanced tutorials or courses! Our platform is created with you, the creator, in mind. You can sell your courses and tutorials using the platform, or you can sell (market) them yourself. Out platform is 100% free to use and comes with free secure video hosting.
We are on the lookout for courses and tutorials related to Photoshop, Illustrator, Procreate, Drawing, Painting, Photography, Creativity, Print on Demand, Design, Marketing, Entrepreneurship and more…
Are you a passionate creative that has already created a course that you would like to roll out on Xquissive? You are welcome! Are you an enthusiastic skilled creative that can create incredible tutorials? Join us! If you think you have an interesting course or tutorial to offer, don't hesitate and reach out!
Super smart course builder
Our platform is build with an advanced LMS making it super easy to create courses. Our platform is drag and drop, and includes a quiz builder, certificates, content-drip, multi-instructor friendly and much more.
You can share your course videos from your own video host, or you can upload them for free on our secured video hosting platform. You can also upload any additional workbooks or documents for free.
Check out the images below to get an idea about the look and feel of our platform.
Impressive toolkit for you to use
Let's take a look at some of the great features that our platform bring you. Best thing, they are all free to use for every instructor.
Other features that will arrive soon:
A calendar, to allow your students to see everything in a calendar view
A gradebook, shows the student progress from assignment and quizzes.
Push Notifications, notify your users with push notifications on specified events.
You will be able to expand your professional network, build your expertise by creating courses and earn money on each paid enrollment. With our affiliate program you can even earn a higher commission for each course that you help selling.
We are aiming to offer affordable, but high quality courses and tutorials. We don't want to be the cheapest marketplace, but we do want to be the one with the most added value for creatives.
Unless other marketplaces you decide the value of your course. You have free access to every feature of the platform (including free video hosting) and you will earn 60% commission for each sold course or tutorial. This can be 80% commission if you join our advanced affiliate program and help bring in the traffic yourself.
You've got a great course or tutorial, but you don't have the time to put it up onto our platform? No stress! For a limited amount of time we take everything out of your hands – for free -.
If you want us to setup everything (upload the video's, setup the lessons), then we can take this work out of your hands. Contact us and we'll make it work for you.
Bonus: Free interview when you join now
We are convinced that our content and the Academy that we are building will complement each other. That means that we will actively look for interesting ways to link articles to courses that you have created.
We look at ways to promote you as a tutor on Xquissive or use your expert advice or tricks in our articles. For example, for a limited time we offer our new instructors the possibility to be interviewed by our team. It's the perfect way for clients to get to know more about you and your courses.
Use the form below and and sell your courses or tutorials on the Xquissive Academy.